Search results for "Nandita Swetha"
TA
Eeswaran
TA
Ethir Neechal
Ethir Neechal
TA
Kunchithapatham's unique name becomes the butt of joke and ridicule for others. He relates his failures to his name and wants to change it. He meets an astrologer who is…
TA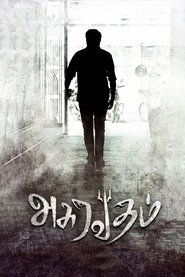 Asuravadham
Asuravadham
TA
A stranger keeps threatening a man, promising him that he will kill him after a week. Who is the stranger and what is he after?