Search results for "Judy Greer"
ENG
Playing with Fire
Playing with Fire
ENG
A crew of rugged firefighters meet their match when attempting to rescue three rambunctious kids.
ENG
Where'd You Go, Bernadette
Where'd You Go, Bernadette
ENG
When architect-turned-recluse Bernadette Fox goes missing prior to a family trip to Antarctica, her 15-year-old daughter Bee goes on a quest with Bernadette's husband to find her.
TA Dub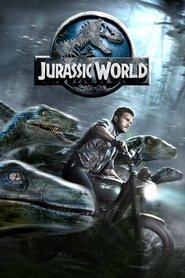 Jurassic World
Jurassic World
TA Dub
Twenty-two years after the events of Jurassic Park, Isla Nublar now features a fully functioning dinosaur theme park, Jurassic World, as originally envisioned by John Hammond.