Search results for "Bill Hader"
TA Dub
The BFG
The BFG
TA Dub
The BFG is no ordinary bone-crunching giant. He is far too nice and jumbly. It's lucky for Sophie that he is. Had she been carried off in the middle of…
TA Dub
Power Rangers
Power Rangers
TA Dub
Saban's Power Rangers follows five ordinary teens who must become something extraordinary when they learn that their small town of Angel Grove — and the world — is on the…
TA Dub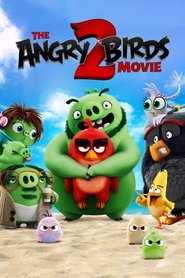 The Angry Birds Movie 2
The Angry Birds Movie 2
TA Dub
Red, Chuck, Bomb and the rest of their feathered friends are surprised when a green pig suggests that they put aside their differences and unite to fight a common threat….